An yet another bleu cheese dressing......what can I say? I like salad and LOVE bleu cheese! This was good, but I found it separates easy and needs to be mixed well each time you use it.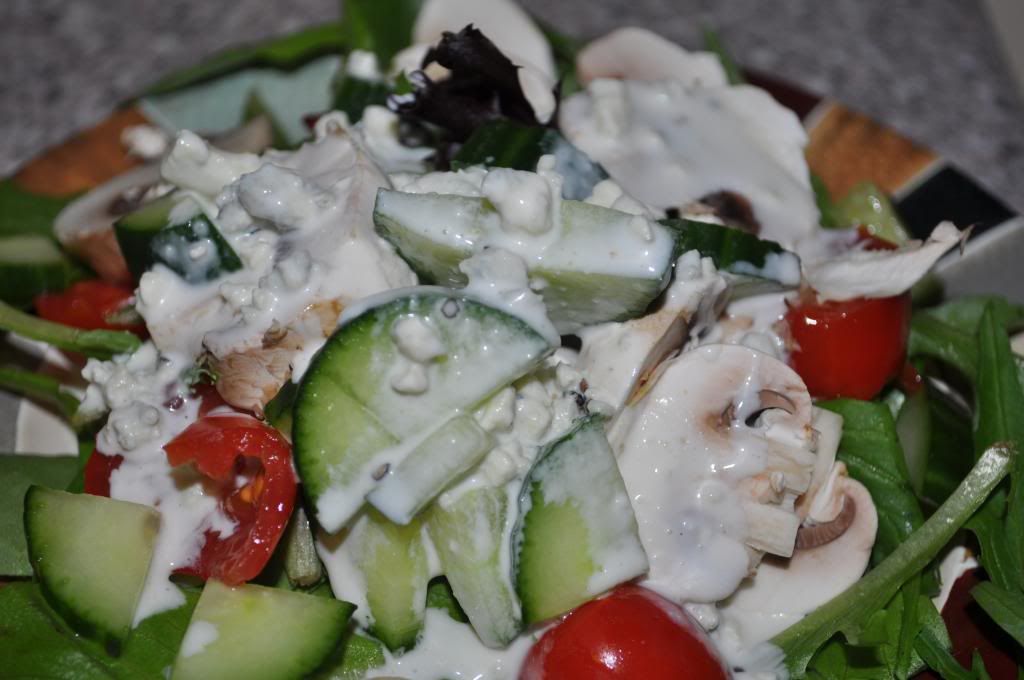 Bleu Cheese Dressing
II

Servings: Makes 3 cups/ 2 Tablespoons/ serving
1 PP
1 3 oz pkg bleu cheese, crumbled
1 cup buttermilk, low fat
1 cup low fat mayo (i use Hellman's)
1 tsp garlic salt
juice of 1 lemon (3 T)

Mix garlic salt in lemon juice, then add mayo, whisk well, let sit for 5 minutes; then add buttermilk, whisk again, let rest 5 more minutes. Add bleu cheese. Best if made one day ahead to blend flavors. Store in fridge.