I have been trying to eat more low carb, but have been missing potatoes. This recipe just changed that! I had two heads of cauliflower in the refrigerators, so I doubled this recipe. I am so glad I did. Don even liked it!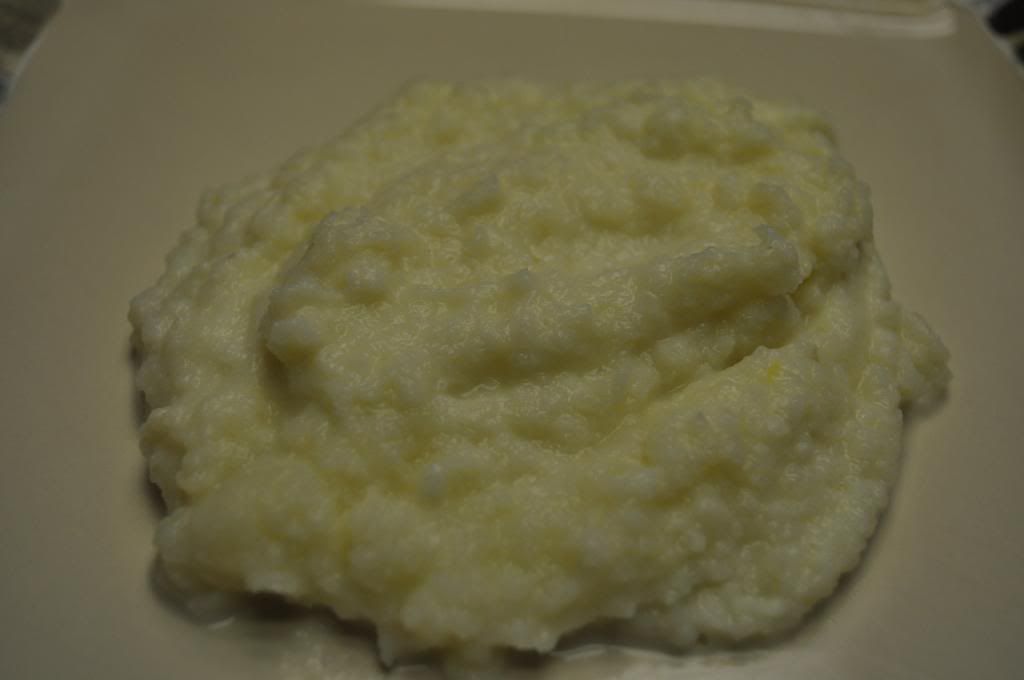 Cheesy Cauliflower Mash
http://www.slenderkitchen.com
Servings: 4 servings
Serving Size: 3/4 cup

1 PP


1 head of cauliflower, chopped into small florets
4 cups chicken stock
1/4 cup of Parmesan cheese
2 tbsp half and half
4 cloves garlic
Salt and pepper to taste

1.Bring the chicken stock to a boil and add the cauliflower florets and garlic. Boil for about 7 minutes or until cauliflower is soft and cooked through.
2. Drain the cauliflower and reserve 1/2 cup of the chicken broth. Add the cauliflower and garlic to a blender with Parmesan cheese, half and half, 1/2 cup chicken stock, salt, and pepper. Blend to desired consistency. Enjoy!
Nutritional Info: 84.0 calories, 3 g of fat, 9 g of carbohydrates, 3.6 g of fiber, 6.7 g of protein