I had some Thanksgiving turkey to use up and this was a perfect recipe for it. These were easy to put together and tasted great. I will make these again.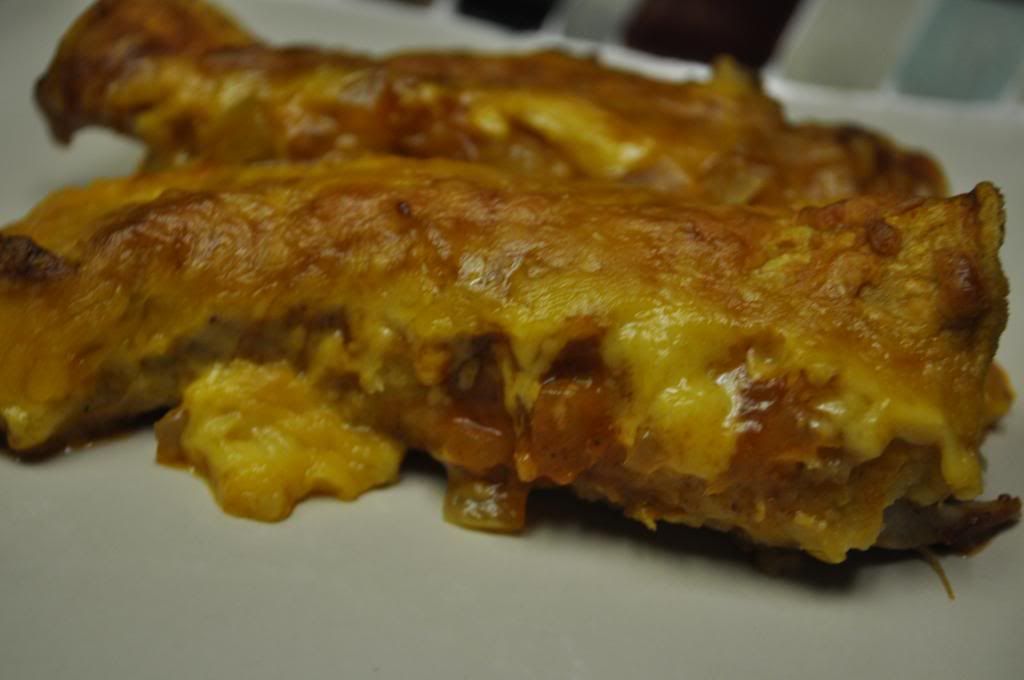 Servings:
8 servings
Serving Size: 1 enchilada

4 PP
2 cups shredded chicken or turkey breast
14 oz can red enchilada sauce
2 cloves garlic
1-2 tsp ancho chili powder, if you want extra heat
1/2 tsp cumin, if you want extra heat
1/2 red pepper, minced
8 tortillas, corn or whole wheat
1 cup shredded low fat Mexican cheese
1
Preheat the oven to 400 degrees.
2
Heat a saute pan over medium heat and spray with cooking spray. Add the onion, red pepper, and garlic and cook for 5-7 minutes until the onion softens. Add the enchilada sauce and let simmer for 5 minutes. Taste and season with cumin and ancho chili powder for additional heat.
Spray pan with cooking spray(Beth used a 7 x 11). Add enough sauce to just cover the bottom of the dish. Then begin assembling your enchiladas. Either microwave the tortillas beforehand for about 30 seconds so they are pliable before rolling them, or for more authentic enchiladas carefully dip each tortilla in the sauce before adding the chicken and rolling them up.
4
Cover the enchiladas with the additional sauce, leaving some extra for serving alongside the enchiladas. Sprinkle on the cheese.
Bake for 15-20 minutes until the cheese is bubbling and toasty.
Nutritional Info:
159 calories, 5.6g of fat, 13.2g of carbohydrates, 2.2g of fiber, 14.4g of protein