I love anything raspberry---raspberry jelly is my favorite. I knew we would like this recipe and it did not disappoint!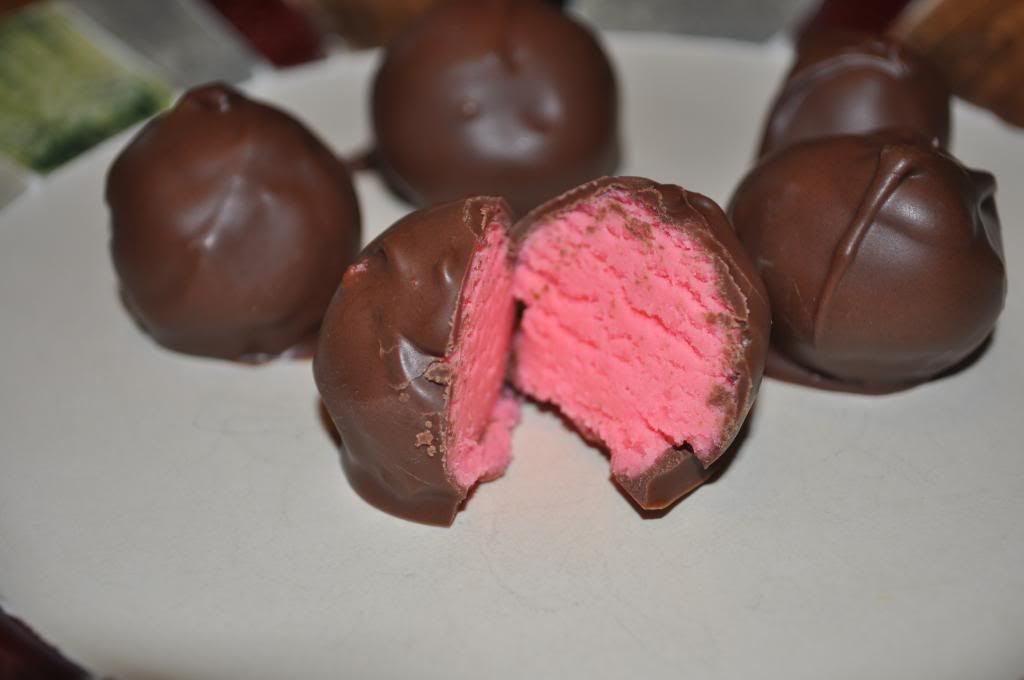 Milk Chocolate Raspberry Creams
3 ounces cream cheese, softened(Beth needed to use 4 oz to keep the mix together)
1/2 tsp. raspberry extract (Beth used 1 tsp)
red food coloring
4 1/4 to 4 1/2 cups powdered sugar
melting chocolate
Cream together cream cheese and extract. Add a couple of drops of food coloring (as much as you want color.) Add powdered sugar and mix until smooth. You want it thick enough to roll into balls but not so it breaks apart and cracks.
Roll them into 1 inch balls and flatten slightly with your fingers.
Melt chocolate in the microwave in bursts of 30 seconds, stirring after each time.
Dip each patty into chocolate and let harden on waxed paper.