This was a quick and easy dinner to make. It tasted great, too. I used chicken sausages I got from Sam's Club. We both loved this, served over mashed cauliflower.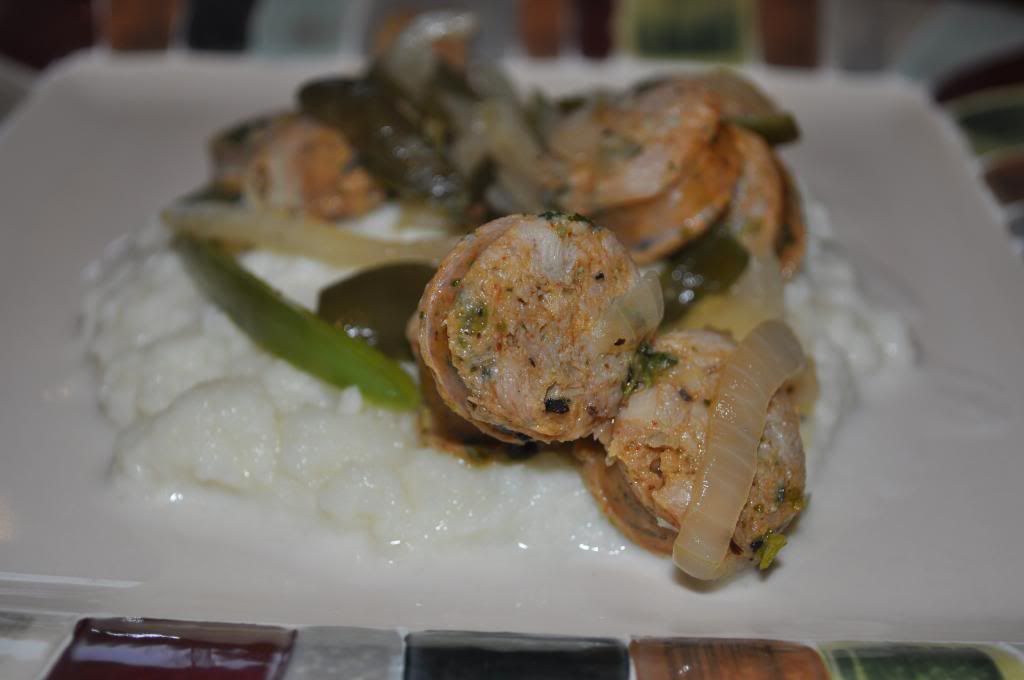 Servings: 4 servings

5 PP
Serving Size: 3/4 cup cauliflower mash, one sausage, and as much onions and peppers as you want

4 servings
cheesy cauliflower mash

4 low fat chicken sausages
1 white onion, sliced
2 green peppers, sliced
1 clove of garlic
Salt and pepper to taste

1.Saute the onions in a skillet with cooking spray for 3-5 minutes. Then add the peppers and garlic and continue to saute for 6-8 minutes until they become soft. If they begin to burn, add a little water or chicken broth. Season with salt and pepper to taste.
2. Remove the casing from the sausage and slice into rings. Add to the peppers and onions and cook about 5 minutes for the flavors to combine and for the sausages to heat through. Serve over cheesy cauliflower mash and enjoy!
Nutritional Info: 234.0 calories, 11 g of fat, 10 g of carbohydrates, 4.0 g of fiber, 19.7 g of protein