This is a refreshing sugar free treat. I made this once with frozen strawberries and you can see that some of the strawberries didn't totally mix in. The next time, I used fresh refrigerated strawberries and added ice. I liked it both ways. I felt like it really WAS a treat with the cocoa in this.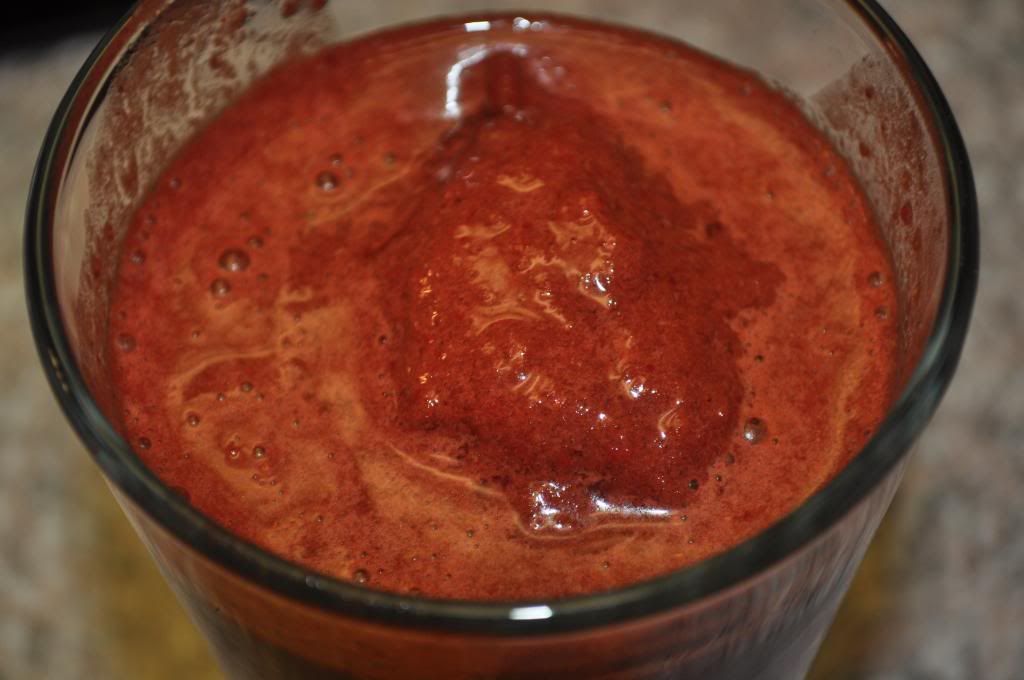 Chocolate Strawberry Drink
water
1 packet sweetener(Beth used sweet and low)
1 T cocoa powder
1 cup frozen strawberries
Put all ingredients in a blender or magic bullet and blend well.