We have had a colder than normal January here in central Texas. Yes, this former Wisconsinite is becoming a wimp! I was looking for a quick soup for lunch one day. This fit the bill. I loved it and will make it again!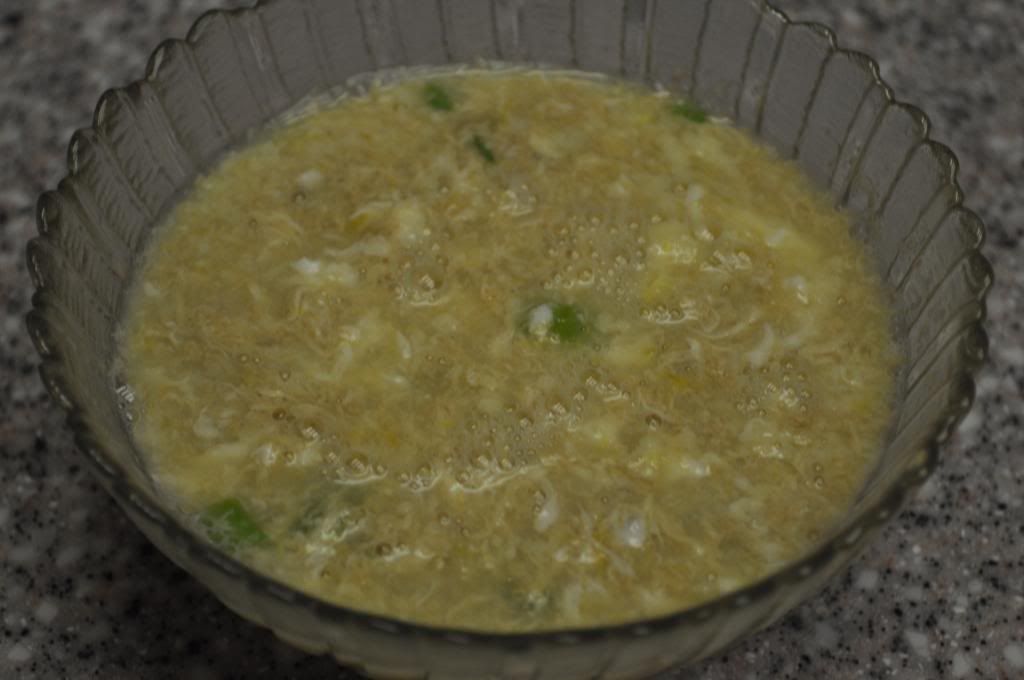 Adapted from
http://www.kimkins.com
1 1/2 cups chicken broth

OR

1 1/2 cups water + 2 teaspoons (cubes)
powdered chicken broth
1 medium egg and 3 egg whites
2 teaspoons soy sauce
1 teaspoon celery, minced
1 teaspoon green onion, minced
garlic powder, pepper & salt to taste
splash Tabasco sauce


.


Add chicken broth to a medium
nonstick saucepan
(easier clean-up). Add soy sauce, ham & veggies and heat to simmer. Cook for 1 minute.




.


In a small bowl beat the egg and egg whites with a

fork or
nonstick whisk
(better result). While stirring broth in one direction with a spoon, slowly pour in egg. Ribbons will form and soup is done! Easy peasy for a quick high protein snack.