I put this in the crockpot at about 6:30 in the morning. I put the chicken in frozen and it turned out great. The picture doesn't look too good, but the taste was great! I served it in a tortilla with cheese and salsa.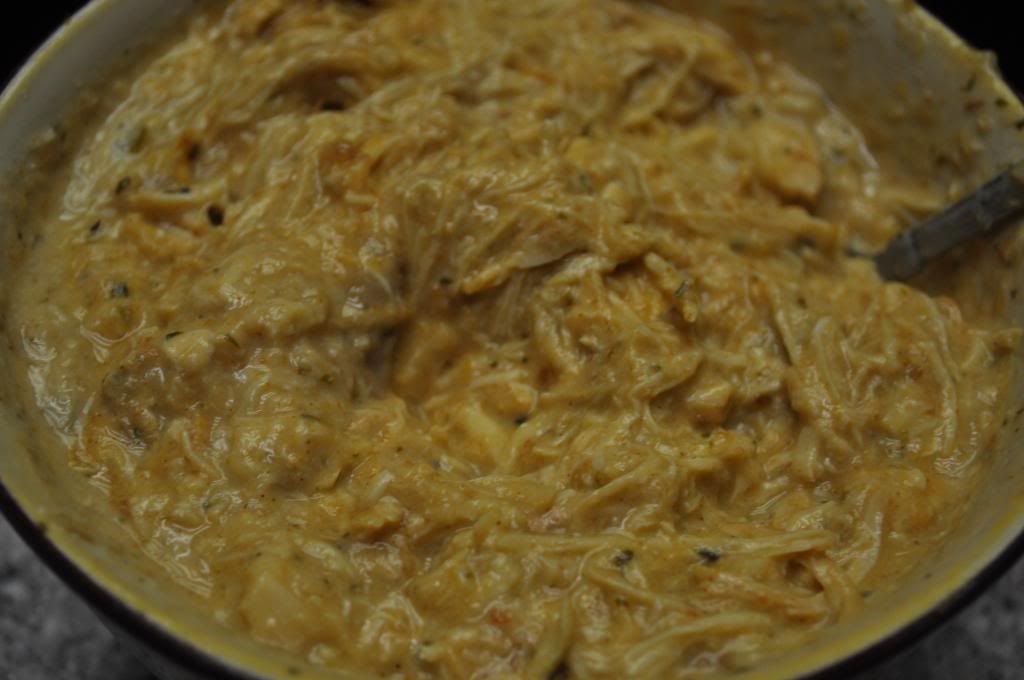 1 pound boneless skinless chicken breasts
1 can cream of mushroom or cream of chicken soup
1 cup salsa
1 package taco seasoning
1 cup sour cream
cheddar cheese
cilantro, for serving (optional)

Put chicken, soup, and salsa in slow cooker. Sprinkle taco seasoning over everything. Cook on low for 6 hours.(Beth cooked this from 6:30am-5 pm) If shredding the chicken, pull the breasts out and shred; return back to slow cooker. Stir in sour cream and heat just until everything is combined.

Serve in tortillas with cheese and taco toppings.