I knew when I saw this recipe we would like these. I was right! I sent these in a care package to the girls and they liked them, too. Don has been enjoying them in his lunch. I got 55 cookies from this batch.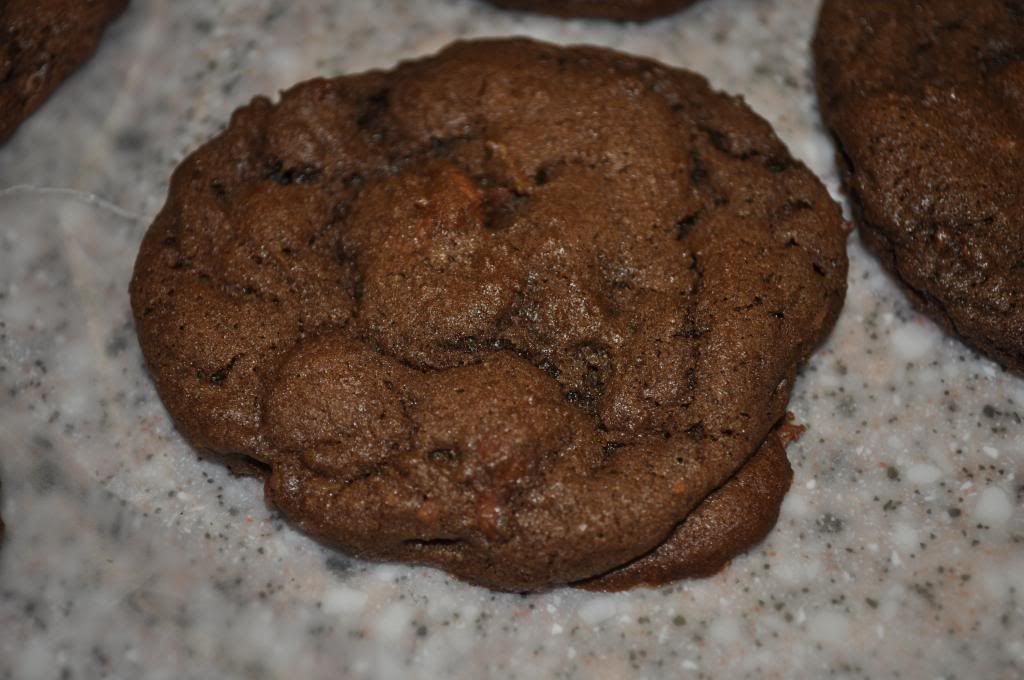 1 cup butter
1 cup brown sugar
1/2 cup granulated sugar
2 eggs
2 teaspoons vanilla extract
1/2 cup cocoa
3/4 cup malted milk powder(Beth used Chocolate Malt Powder)
2 1/2 cups flour
2 teaspoons baking soda
1 teaspoons salt
1 bag chocolate chips

Cream butter and sugars together, about 2 minutes, until fluffy. Add in eggs and vanilla, beat again. Whisk together in a separate bowl, flour, baking soda, salt, cocoa and malted milk powder. Gradually add flour mixture to butter mixture blending till all combined. Stir in chocolate chips.

Refrigerate dough for 1 hour to overnight. Spoon out dough(Beth used a cookie scoop) onto parchment lined cookie sheets, bake in a preheated 350 degree oven for 10 minutes. remove from oven and let rest on cookie sheet for 5 minutes. Remove to racks to cool completely.