I am not sure where I found this recipe, but it is a keeper! Don REALLY liked it. I made it on my way out the door at 7 in the morning. It was perfect at 5!This one-pot meal can be mixed up the night before. Just make sure the potatoes are covered with the soup so they don't turn color.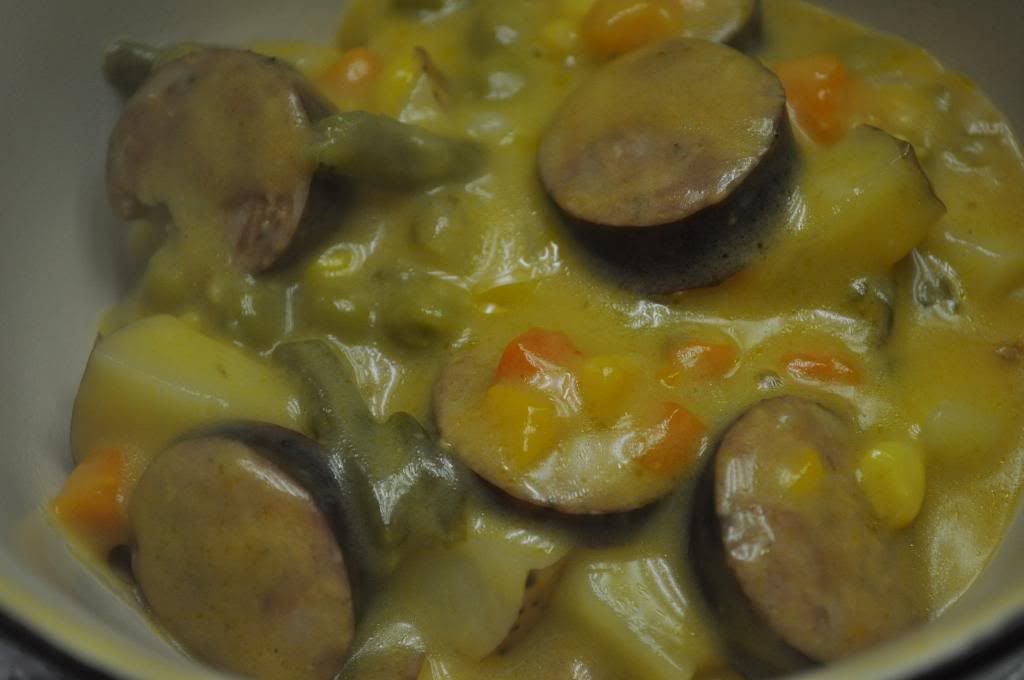 Crock pot Cheddar Vegetable Sausage Casserole
1 (10 oz)Package frozen mixed vegetables
2 Packagessausage, browned and sliced into pieces (Beth used 14oz cooked Andouille sausage)
1 (10 oz)Can cheddar cheese soup
1 (10 oz)Can cream of celery soup
1 Cupshredded cheddar cheese
Mix all ingredients together andplace in the slow cooker.
Cook on LOW for 6-8 hours.