I first made these pretzels to take to school for my class for a treat. They all loved them! I had a few leftover and some teachers tasted it and they have been requested a few times now. I have made these with just butter brushed over them and some with cinnamon and sugar. They are DELICIOUS!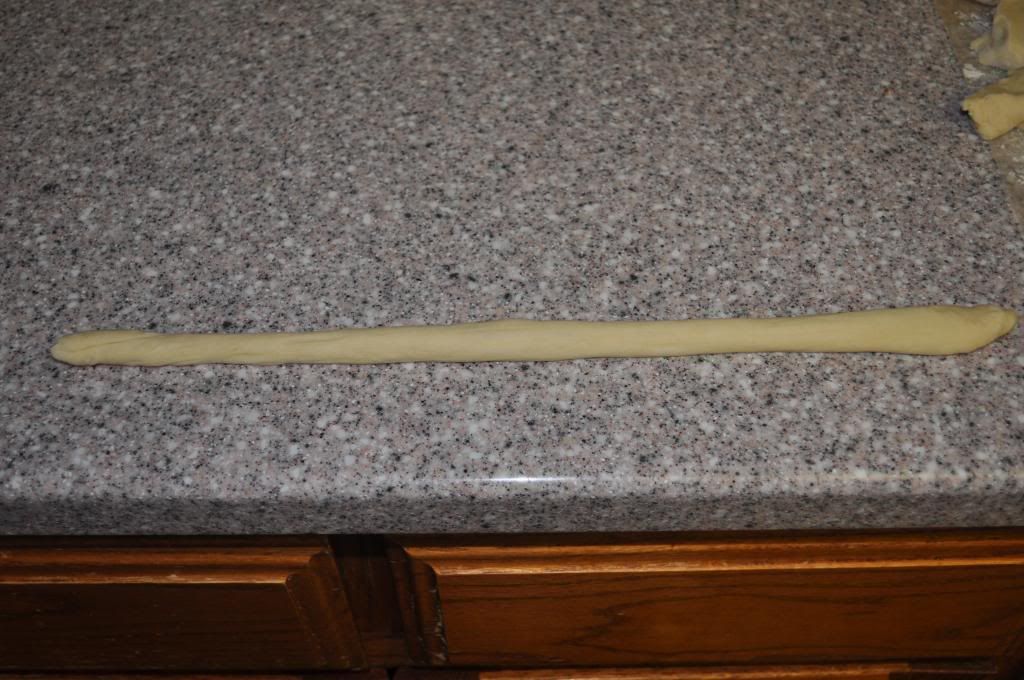 King Arthur Sourdough Pretzels
adapted from King Arthur website
1 cup unfed sourdough starter, straight from the refrigerator
3 cups or King Arthur Unbleached All-Purpose Flour
1/4 cup or nonfat dry milk
1 tablespoon sugar
1 tablespoon butter or vegetable oil
1 1/2 teaspoons salt
2 teaspoons
instant yeast
2 tablespoons water
pretzel salt
2 tablespoons melted butter, optional
Mix and knead the dough ingredients in a bread machine
Preheat the oven to 350°F.
Turn the dough out onto a lightly greased work surface, fold it over a few times to gently deflate it, then divide it into 12 pieces, each weighing about 2 1/4 to 2 1/2 ounces.
Roll each piece of dough into an 18" rope. Shape each rope into a pretzel.
Dissolve the sugar in the water. Brush the pretzels with the solution, and sprinkle lightly with coarse pretzel salt.
Bake the pretzels for 25 to 30 minutes, until they're a light golden brown. Note: This is correct; there's no need to let the shaped pretzels rise before baking.
Remove the pretzels from the oven, and brush with melted butter, if desired.